Welcome to
Dunedin Palms Motel
Dunedin City Centre, New Zealand
about Us
Karen, Alex & Nicole
Dunedin Palms Motel has been owned by Karen and Alex Greenan since April of 2014. We are dedicated to providing top quality accommodation at fair rates and always being honest. After living on site for 5 years with our two children and dog Bronny, Our Manager Nicole now lives onsite at the motel with her partner and dogs.  We have a professional, friendly and efficient team who strive to provide the highest level of facility presentation and cleanliness. 
Location
Fantastic inner city location, being just a 5 minute walk to the centre of Dunedin – The Octagon. This means our guests are right in the middle of the action, walking distance to Bars, Cafes Restaurants and Shopping. Only a stones throw from Dunedin's up and coming Warehouse Precinct featuring boutique bars, cafes, and entertainment.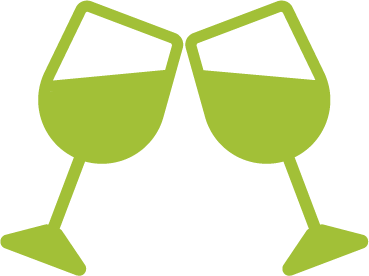 Luxurious & Relaxing
We offer a number of room types to suit the needs of any travellers heading to Dunedin, be it for a corporate traveller, family get togethers, or to have a holiday to our beautiful city. Our rooms comprise of a mixture of studios, spa bath units, one bedroom units, an executive one bedroom spa pool unit, and two bedroom units for the family group.
Local Attractions
While you stay with us at Dunedin Palms Motel, there is plenty within the Dunedin area which is worth going to. The Cycling Trails and Guided Segway Tours, Royal Albatross Centre, Art Galleries, Forsyth Barr Stadium, Breweries, Larnach Castle, and the Dunedin Railway Station, to name a few. We can assist in making reservations or arrangements!
Stay with us
Check Out Our Quality Accommodation
Spa pool / Spa bath units
Free WiFi
Free & unlimited
Free Car Parking
One park per unit (additional carparking available for $10 per day subject to availability). Electric car charging available (This option must be booked to assure availability & is at a charge of $12 per day, to assure availability please phone or book through our upgrade email link).
Access units available
Mobility friendly Studio rooms available with wheel chair accessible showers (wheel chair ramps and shower chairs also available)
All studios have kitchenettes
One and two bedroom units have cooktop cooking facilities
Quiet, warm units
Double glazed and sound proofed, under floor heating in bathrooms
King, Queen and Single beds
Specify your needs – All Exec Studios, One and Two Bedroom Apartments Have King Beds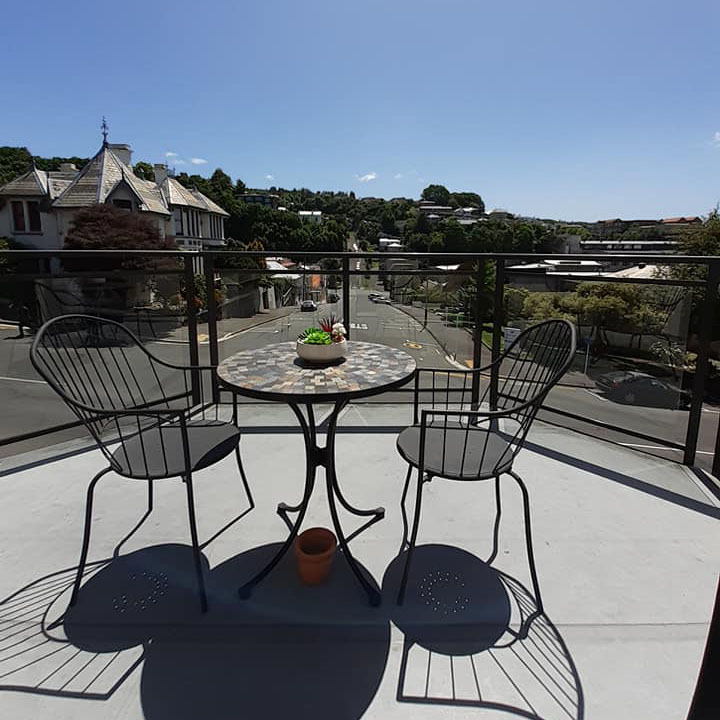 Private Balcony
On request for certain room types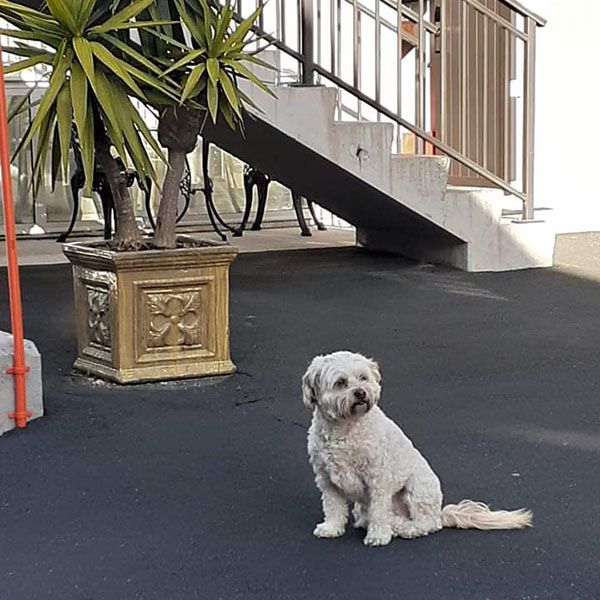 Pet Friendly
Only available on arrangement when you call direct, website bookings with no notifications will be turned away. Extra pet fee of $10 per night does apply.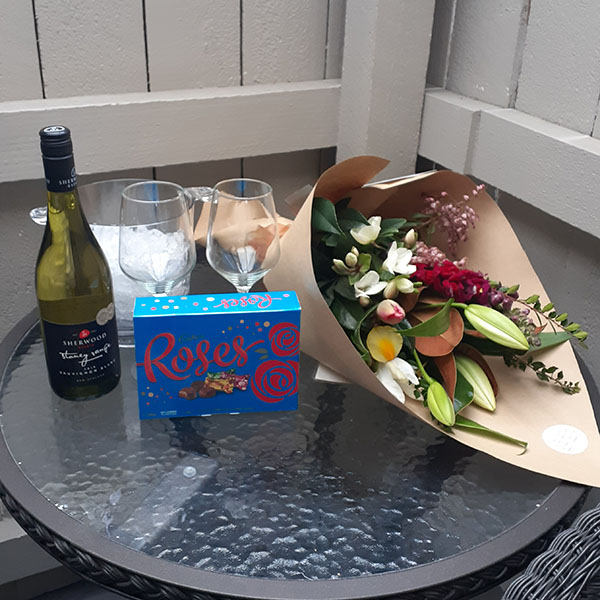 Extra arrangements can be made on request
E.g. bouquet of flowers, grocery items, in-house massage, hair or make-up artists, etc. to make your stay as memorable and easy as possible.
More facilities
Superior Room Facilities
Some rooms with spa baths, private balconies, outdoor table & chairs and one unit with own private ground floor courtyard and spa pool
Flat-screen TVs in bedroom and lounge areas
All rooms have security card access doors
Free Wifi and Telephones in all rooms
Iron and ironing board in all rooms
All rooms insulated and double-glazed
Work stations & tables
Room compendiums and local tourist and attraction information
Port-a-cot, trundle beds for children, high chairs, and shower chairs available on request
Superbly Comfortable Beds
Great quality bedding and beds make for a sound nights' sleep
King, Queen and single bed options. Rolla beds are available upon request – please note there is a charge of $25 per extra person
Electric blankets on all beds
Luxurious Bathrooms
Underfloor heating in the bathrooms
Heated towel rails and fan heating in bathrooms
Large showers with great water pressure
Some rooms have double spa baths
Wall mounted hair dryers
Well-equipped kitchens
All studios feature full kitchenette facilities
One & two-bedroom units have hot plate cooking facilities
Microwave, jug, toaster, etc.
Extra services
Complimentary Tea, coffee, hot chocolate, milk in all rooms
Continental and delicious cooked breakfast delivered to rooms (chargeable)
Excursion and tour bookings
Guest laundry facilities (coin operated machines)
Airport transfers arranged
Mobility access units available
Free on-site parking available
Charge backs from local restaurants
Laundry facilities (coin operated machines)
testimonials
Guest Reviews
"Good position. Great check in by super receptionist who took us to the room and explained where everything was. Clean, good sized room with bathroom. Close to the city centre including the octagon area with lots of eating places including Biggies pizza place. Another very nice receptionist on checkout who was very helpful about places to see."
"This was our first time to Dunedin. What made our experience so special was our customer service experience from the time we arrived and walked into the office and were greeted by a very pleasant young lady (Scottish accent), apologies for not taking note of your name. She was so helpful and pleasant. Also special thanks to Nandini Hela you couldn't have been more friendly or helpful. Many thanks for the late check out and arranging our transfer to the airport. You made our stay so very pleasant and top marks to the owners for such a well appointed Motel. We have friends from Auckland travelling to your city soon and have recommended you."
"I have been staying at this hotel frequently over the past few weeks and in summary – Staff are professional and attentive to guest needs – The units have all the amenities expected – The units have always been spotlessly clean – The motel is within minutes walk of the city centre and business district – The motel has excellent WiFi bandwidth. I have no reservations in recommending this motel to business and holiday travellers alike. On each visit I have been very comfortable in a spotlessly clean unit. All staff have provided nothing less than exceptionally good service and have always met my requests for dry cleaning services, etc., with no issues whatsoever. A well run and managed property. Thank you to all of the staff at Dunedin Palms Motel."
"Have stayed here before and is always a great motel with comfy beds. Was very handy to the Octagon were we had a function to attend. Will stay here again"
Visit dunedin in Style
Get in touch!
0800 STAY DUNEDIN (0800 782 938) National Calls Only
+64 3 477 8293 (International)
185 High St, Dunedin City, Dunedin 9016, New Zealand
stay@dunedinpalmsmotel.co.nz
Reception hours
Monday – Sunday
1.00pm – 7:00pm
Early and late check-in's available on arrangement.