upgrades & promotions
Deal of the Month
NO SERVICE DISCOUNT
$20 off any
full price
room when you stay more that one night and opt out of your Daily Service. By reusing your towels it saves us money on staffing and laundry costs so as a thank you we would like to pass those savings on.
*** Please note this option must be requested before check-in in order to receive the discount, this discount can not be used on corporate or DEAL OF THE DAY Rates***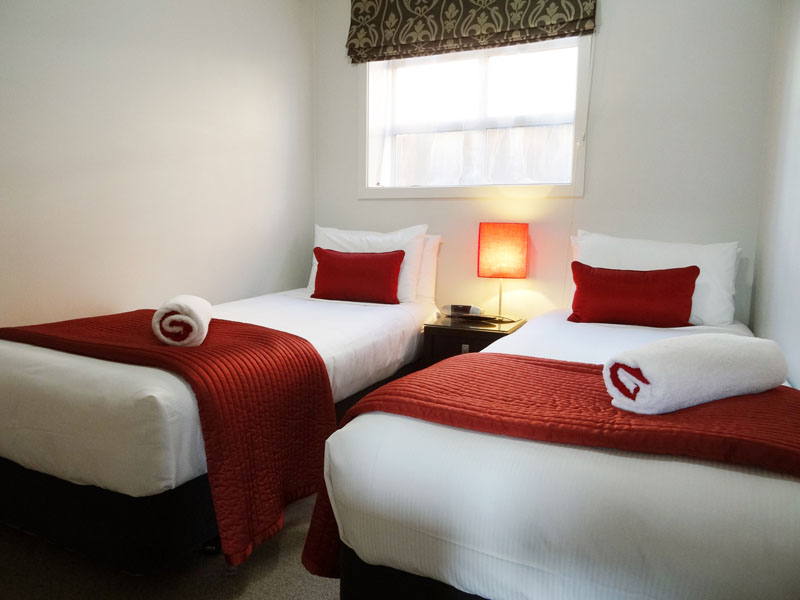 upgrades & promotions
Extras
Ask about extra items or services you can add to your booking to make your stay easier and more memorable:
Trundle Bed (for children aged 14 or under)
Pot-a-cot
Baby Bath
High Chair
Shower Chair
Wheel chair ramp
Early Check In
Late Check Out
Bouquet of Flowers delivered to your room
Wine and chocolates delivered to your room
Dinner reservations arranged with a meal deals
Continental breakfast
Cooked breakfast
Tours booked
In-house massage
Makeup artist
Hair Stylist
Grocery shop done and put in your room
Charging point for electric car
Antipasto Platter for Two delivered to your room
If you are after something we haven't yet listed let us know and we will se how we can help.